Nano-cellulose From Invasive Plants
| | |
| --- | --- |
| Student name | Chathumi Godage |
| Student ID | AS/2014/2015/248 |
| Research Content | |
"Nano-cellulose" referring to cellulosic extracts having defined nanoscale dimensions and derived from natural sources, exhibits significant properties such as high strength, light weight and large surface area. Nano-cellulose is considered a sustainable nanomaterial due to its availability, biodegradability and biocompatibility, leading to many trending applications such as photonics, films and forms, surface modifications, nano-composites and medical devices.
The scope of this research work focus on extracting cellulose through appropriate pretreatment processes, followed by isolation of nano-celluose with the use of greener methods. Accordingly this study concentrates on utilizing several invasive grass types which are crowding out native vegetation, into sustainable materials through eco-friendly methods and subsequently employ the nano fibers in possible applications.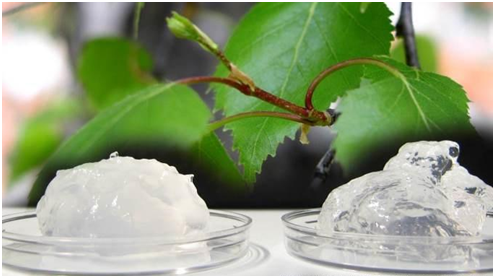 Determination of Heavy Metal Content in Marine Fauna Bodies
| | |
| --- | --- |
| Student name | Chethiya Bandara |
| Student ID | AS/2014/2015/097 |
| Research Content | |
Both natural and anthropogenic influences have resulted in increased levels of heavy metal inputs in marine environments. Of particular concern are toxic effects and the potential of bioaccumulation in marine species such as corals, sponges, mollusks, echinodermates etc. The availability of heavy metals inside the marine samples is the prime factor in predicting the level of metal pollution on an ecosystem.
This study is an experimental attempt in determining the heavy metal content in marine fauna bodies based on several critical parameters such as concerned area of bioavailability, speciation and methodology of analysis using analytical measurement techniques like ICP-MS (Inductive Coupled Plasma), ICP-OES, AAS (Atomic Absorption Spectroscopy).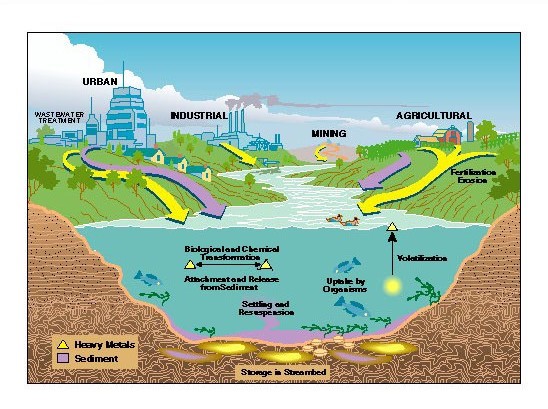 Green Synthesis and Applications of Copper Nanoparticles
| | |
| --- | --- |
| Student name | Sachini Sivirathne |
| Student ID | AS/2014/2015/199 |
| Research Content | |
Despite the tremendous advancements achieved by nanotechnology, many synthetic procedures have resulted in negative impacts on the environment. A green approach of nanotechnology has become inevitable towards a sustainable and more environmentally friendly future of the field. Hence the use of sugars, vitamins, plant extracts, microbes and biodegradable polymers as reducing and capping agents have become attractive in metal nanoparticle (MNP) synthesis as it is ecofriendly, cost-effective and is relatively a reproducible process.
Among the wide range of MNPs, copper nano particles are known to be one of the multifunctional inorganic nanoparticles exhibiting catalytic activity in wide variety of organic reactions. The present work is focused on discovering native plant species in copper nanoparticles synthesis and their effectiveness as catalysts in alkylation reactions.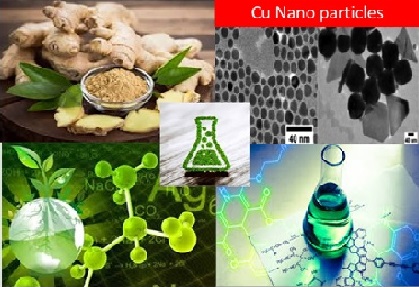 Green Synthesis and Applications of Copper Nanoparticles
| | |
| --- | --- |
| Student name | Roshni Kodikara |
| Student ID | AS/2014/2015/121 |
| Research Content | |
Dealing with pollutants in the environment is becoming an ever-increasing problem. Advanced electro-oxidation process is an emerging modality in the treatment of toxic organic contaminants in aquatic environment. This study harnesses the classic Fenton reaction which is more than 100 years old, for generating highly reactive, non-selective hydroxyl radicals (•OH) in an electrochemical perspective and thereby to develop a much more effective technology for degradation of aqueous organic contaminants.
The current work is mainly focused on developing a graphene based nanozerovalent ion-ZnO/MnO composite cathode which can generate superoxide radical anion upon one-electron reduction of dissolved oxygen in water under low oxygen reduction overpotential. Once is formed, in the presence of trace level of Fe(II), •OH is generated resulting complete mineralization of organic molecule into environmental benign CO2, H2O and simple inorganic ions. The composite fabricated will be characterized by voltammetry, electrochemical impedance spectroscopy, FTIR, XRD and XPS whereas the degradation path way will be monitored by TOC analysis, and GC-MS/LC-MS techniques.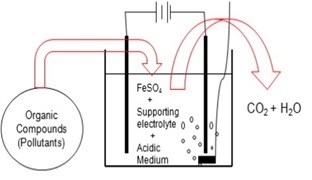 Assessment of Antioxidant and antimicrobial effect of the true nature healer "Aloe vera"
| | |
| --- | --- |
| Student name | S. P. Navoda Harshani |
| Student ID | AS/2014/2015/123 |
| Research Content | |
Aloe vera, is a succulent plant of much scientific study over the last few years regarding numerous claimed therapeutic properties. Several studies have been conducted to evaluate the contribution of Aloe vera on different parts of human body; facial skin, body skin, hair, teeth, gastrointestinal track, ulcer and many more. Accordingly the rigorous scientific researches on Aloe vera mainly emphasize the use of active plant components in both general medical use and cosmetic care.
Even though Aloe species have proven effects in product formulation it is hard to find pure Aloe vera based products to study its bioactivity. This study will be conducted to validate the possible antioxidant, anti-microbial effects of different parts of the corresponding species and subsequently investigate the impact of the chemical composition of the succulent leaf in treating diverse medical complications such as UV irradiation and severe acne conditions.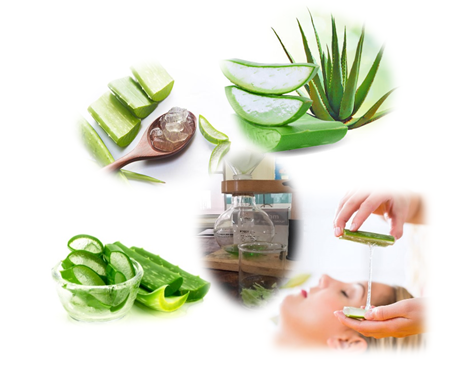 Molecular dynamics study on micellar behavior of ɣ-substituted Thermoresponsive Amphiphilic Poly(ɛ-caprolactone)s
| | |
| --- | --- |
| Student name | Lakmini Waduwawala |
| Student ID | AS/2014/2015/243 |
| Research Content | |
The micelle core engineering is a promising approach to optimize various properties of a micelle as a drug carrier. The ɣ-substituted thermoresponsive amphiphilic Poly(ɛ-caprolactone)s are self-assembled di-block copolymers, which can make micelle and deliver drugs inside the body avoiding undesired side effects, organ damage and toxicity.
This study basically concentrates on the potential of predicting the corresponding micellar behavior by molecular dynamics (MD) simulation. MD simulations will be performed for micelles with the same polymer backbone and similar functional hydrophobic substituents while molecular modeling methods are used to predict the variation of particle size, free volume and drug loading capacity.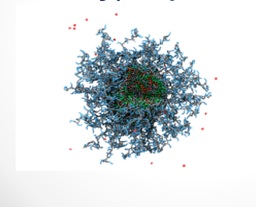 Synthesis of biodegradable packaging material
| | |
| --- | --- |
| Student name | R.D.I.C.Randeniya |
| Student ID | AS/2014/2015/166 |
| Research Content | |
Regardless of the success and dominance of plastics since its discovery, it has led to pressing environmental concerns due to its inherent toxicity and non-degradability. Alternatively biodegradable plastics are designed to naturally decompose upon disposal by the action of living organisms.
This research work focuses on designing an environmental friendly packaging material using locally available starch types as raw materials and overcoming several limitations like high water absorption, long term stability and poor mechanical properties with the use of plasticizers and suitable additives; Natural additives are utilized in composites serving as reinforcing materials in the matrix. Mechanical, thermal and morphological features of the novel bio plastics and composite bio plastics are analyzed using FTIR, SEM, moisture absorption, tensile strength, thermal stability and bio degradability measurements.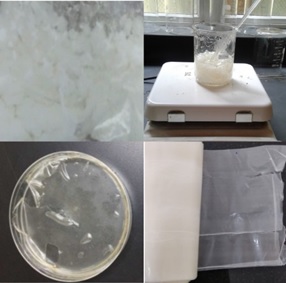 Biochar modified polypyrrole-Fe(0) nanocomposite for the treatment of Cr(VI) contaminated water
| | |
| --- | --- |
| Student name | Hansani Sandamali |
| Student ID | AS/2014/2015/211 |
| Research Content | |
The hexavalent chromium [Cr(VI)] is a proven priority pollutant for its carcinogenic, teratogenic and mutagenic properties and it exhibits much higher solubility, mobility and potential toxicity compared to that of Cr(III). The removal of Cr(VI) contamination in water through adsorption is a promising technique due to its minimal cost, higher efficiency and simple operation.
In this study, a novel functional adsorbent, biochar/ Fe3O4/ MnO and biochar/ Fe/CuO incorporated with polypyrrole, will be prepared by in–situ polymerization of pyrrole onto biochar. Systematic characterization of the structural properties of the resulting composite will be carried out by FTIR, XPS, SEM and CV whereas the point of zero charge and oxygen containing surface functionalities of the composite will be quantified by pH drift method and by Boehm titration respectively. The characterized remediation material is focused on being applied for Cr(VI) contamination removal from water followed by batch experiments to investigate the adsorptive behaviors, kinetics, isothermal and thermodynamic parameters in the corresponding Cr(VI) removal mechanisms.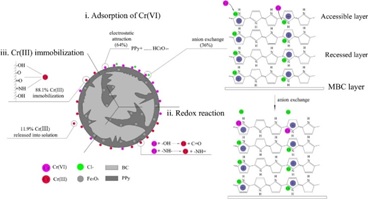 Determination of Authenticity of Dairy Products by Gas Chromatography – Mass Spectrometry
| | |
| --- | --- |
| Student name | G.D.Sanduni |
| Student ID | AS/2014/2015/173 |
| Research Content | |
Dairy fat is one of the most complex natural fats due to its fatty acid composition. During the conventional process of milk powder production, a quantitative change in fatty acid concentration is expected and therefore milk adulteration with compatible vegetable or animal fatty acids has become an inevitable practice. However due to fraudulent fatty acid adulteration aimed at reduction of the production cost, authentication of dairy products to determine the specific ingredients, geographical origin and adulteration by virtue of substitution has become a cutting edge regular technique.
The main purpose of this research is focused on analyzing the fatty acid composition and triacylglycerol content of several powdered and fresh milk products commercially available in the local market using gas chromatography -mass spectrometry (GC-MS) and subsequently determining the authenticity of corresponding species.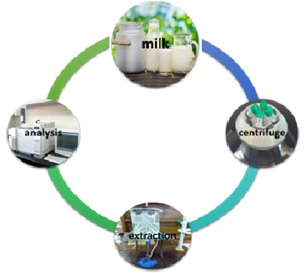 Room Temperature Graphene Modified Polyaniline Sensor: Detection and Quantification of Ammonia Gas
| | |
| --- | --- |
| Student name | Darshi Hansamala Kasthuri |
| Student ID | AS/2014/2015/210 |
| Research Content | |
A sensor is a device capable of producing a measurable change in output to a known input stimulus whereas in this study, the input is industrially emitted ammonia gas which is highly toxic and corrosive causing massive influence on human health and environment.
The purpose of this study is to fabricate a stable ammonia gas sensor operating at room temperature, based on graphene modified polyaniline and cupric oxide nano particles and to propose a proper modification to decrease the response time and recovery time. The fabricated composite will be characterized by FTIR, XPS, CV, UV-Vis. Furthermore, the resistance and optical density change upon exposure to the gas will be monitored and thus a relationship between ammonia gas concentration and the resistance/color change can be established.