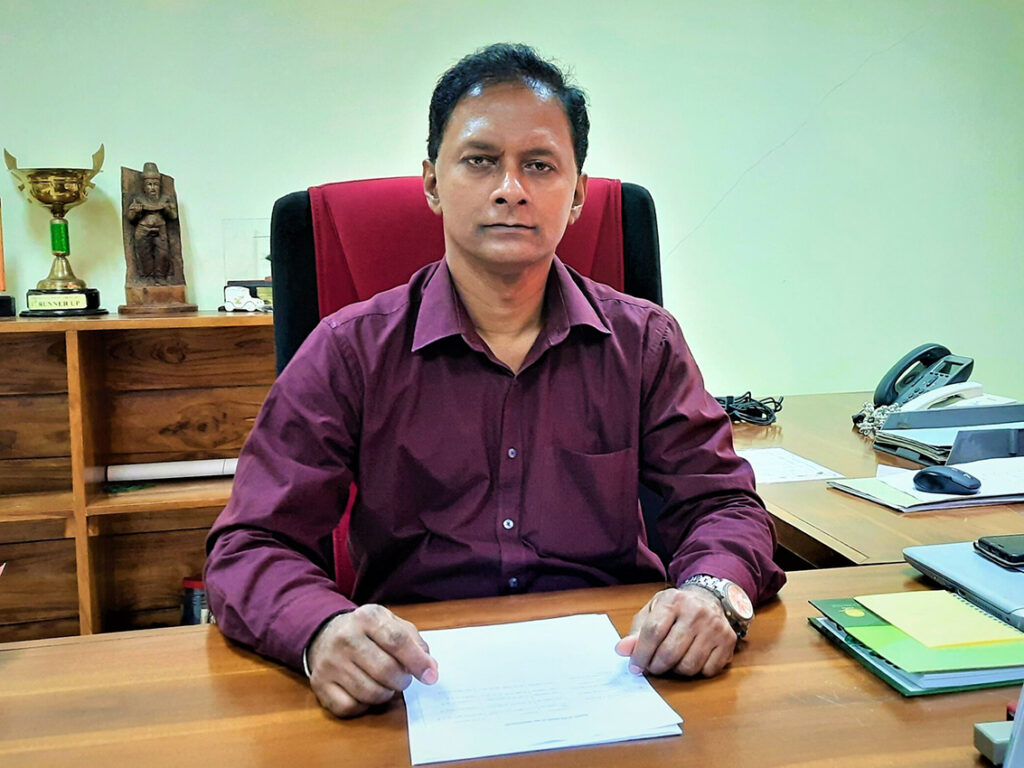 Welcome to the Faculty of Applied Sciences of Rajarata University of Sri Lanka.
The Faculty of Applied Sciences at the Rajarata University of Sri Lanka catered to its inaugural batch of undergraduate and postgraduate students in 2006 and 2011, respectively. I am glad to state that as the years have passed, we are now fully equipped with necessary facilities and highly qualified academic staff from various disciplines, to face challenges and be on par with global academic institutions.
Our greatest asset is the students who congregate at our Faculty from various cultural, ethnic, social and geographic backgrounds. They find the learning atmosphere here as very conducive and pleasing. The
Faculty of Applied Sciences provides an education complimented with exposure to novel developments and innovations, research training and community outreach, creating an endless journey for the ambitious
student who dreams to be the best. With an academic body with diverse research interests, our students have the opportunity to conduct research in various fields in science providing a platform to bring out their innovative ideas to reach out and serve the world, while achieving their personal goals. The comprehensive experience our students get through the high quality innovative education in the Faculty of Applied Sciences allows them to excel in any national or international arena be it academic, service or industrial.
I am glad to express my satisfaction about our academic staff, who is very supportive and passionate in guiding the students towards achieving their life and career goals. Their inexhaustible dedication fully supported by the other staff members, to elevate the Faculty to the highest level of standards nationally and internationally is highly commendable and is noticeable to anyone who explores the Faculty.
As the Dean of the Faculty of Applied Sciences at the Rajarata University of Sri Lanka, I am extremely delighted to invite you all to discover our Faculty and take advantage of the resources and opportunities we offer.
Prof. Ranjith Edirisinghe
Dean, Faculty of Applied Sciences