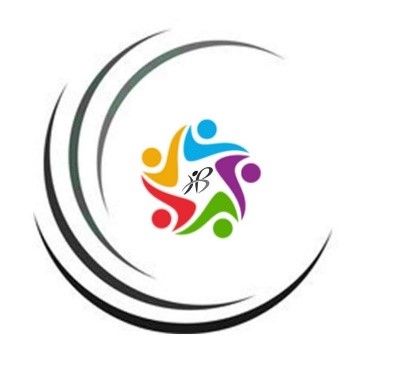 Health promotion society was established in 2011 to facilitate overall development of undergraduates through participation in diverse extra-curricular activities under the supervision of Head, Department. Students take the lead in organizing various events and activities to improve social interaction between students and staff of the faculty. Currently there are 87 memberships and they are actively engaged in extracurricular activities to improve social interactions between students and staff of the faculty.
The Department facilitates student welfare services through this society and range of regular events such as organizing exhibitions, workshops, multicultural events (i.e. under the moon entertainment program), charity shops, language programs (i.e. I-TALK), etc. Health Promotion Society is the one of active students societies in the faculty.
Office Bearers 2022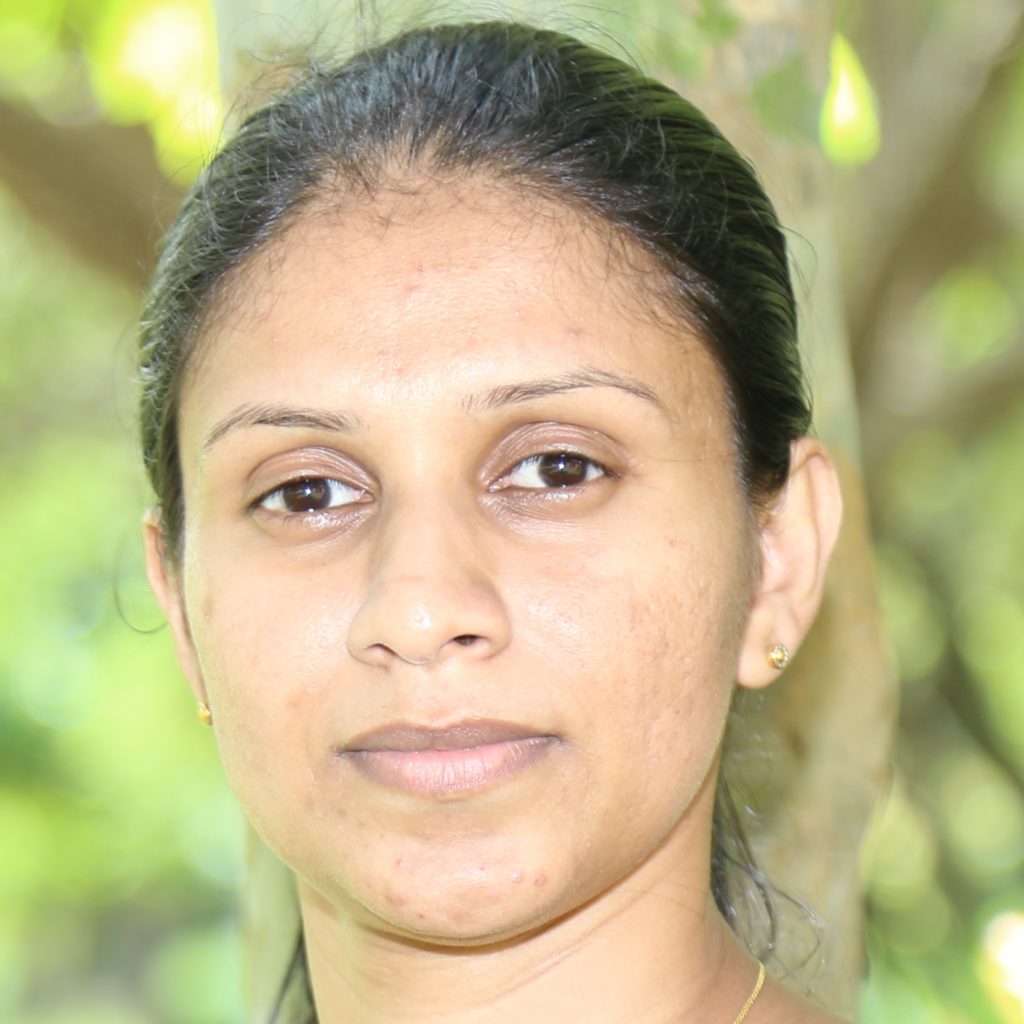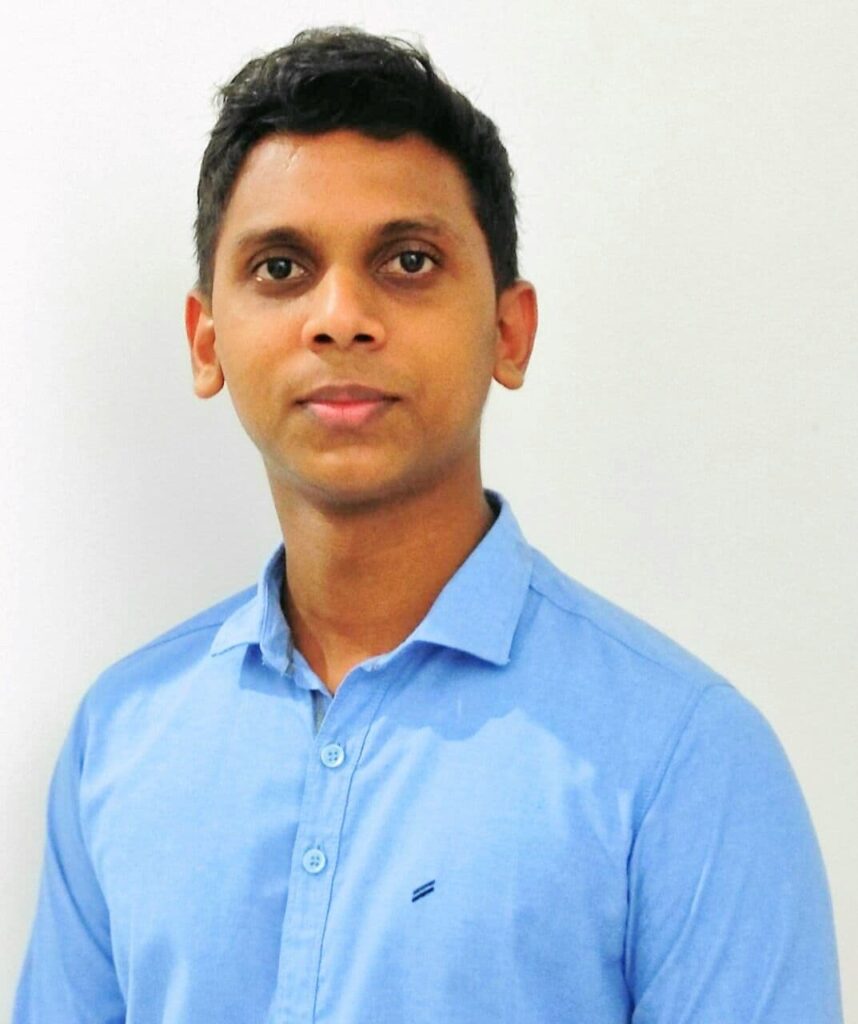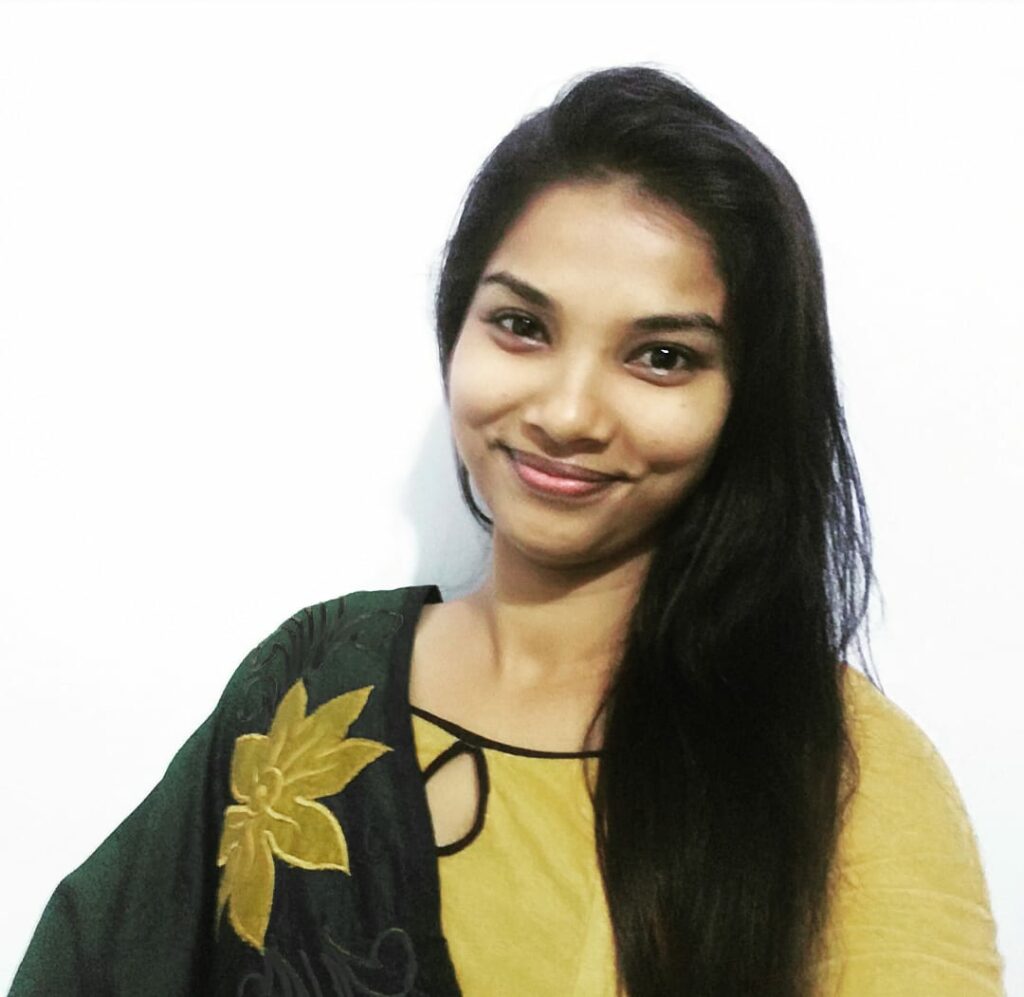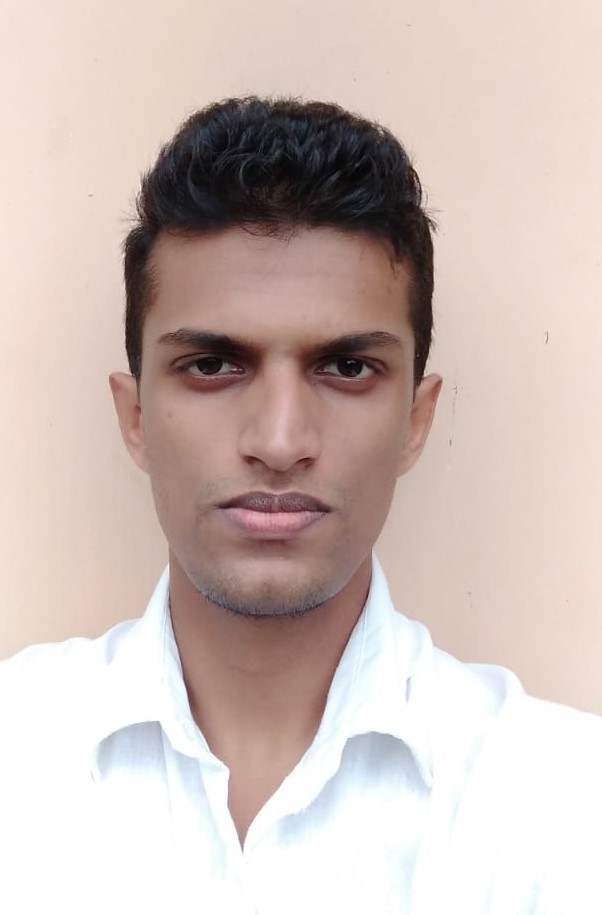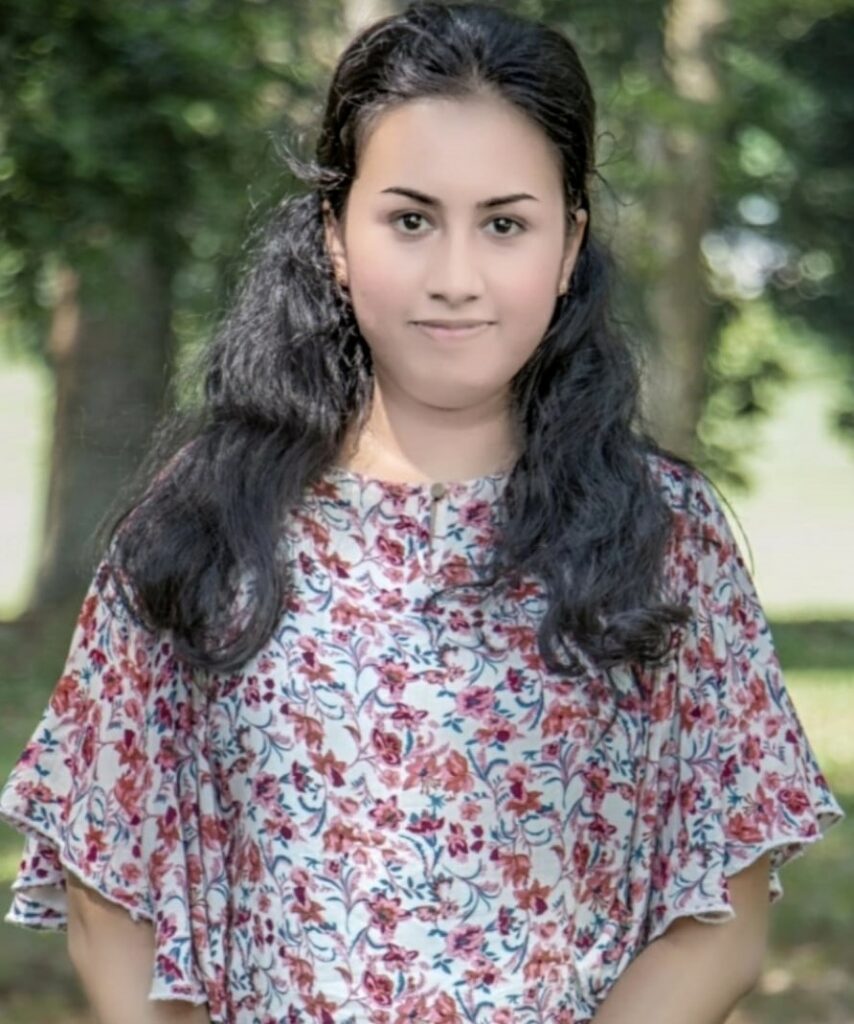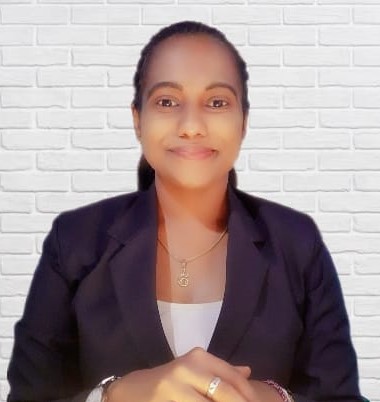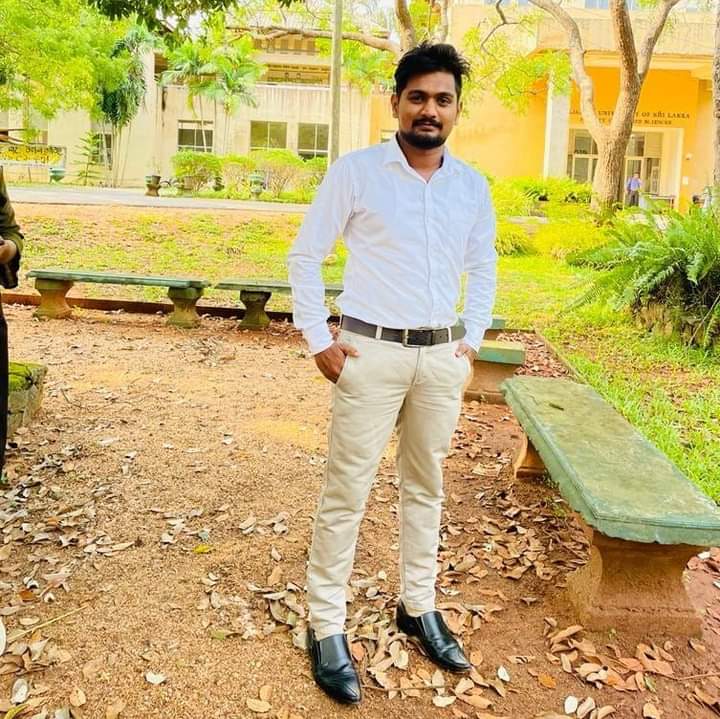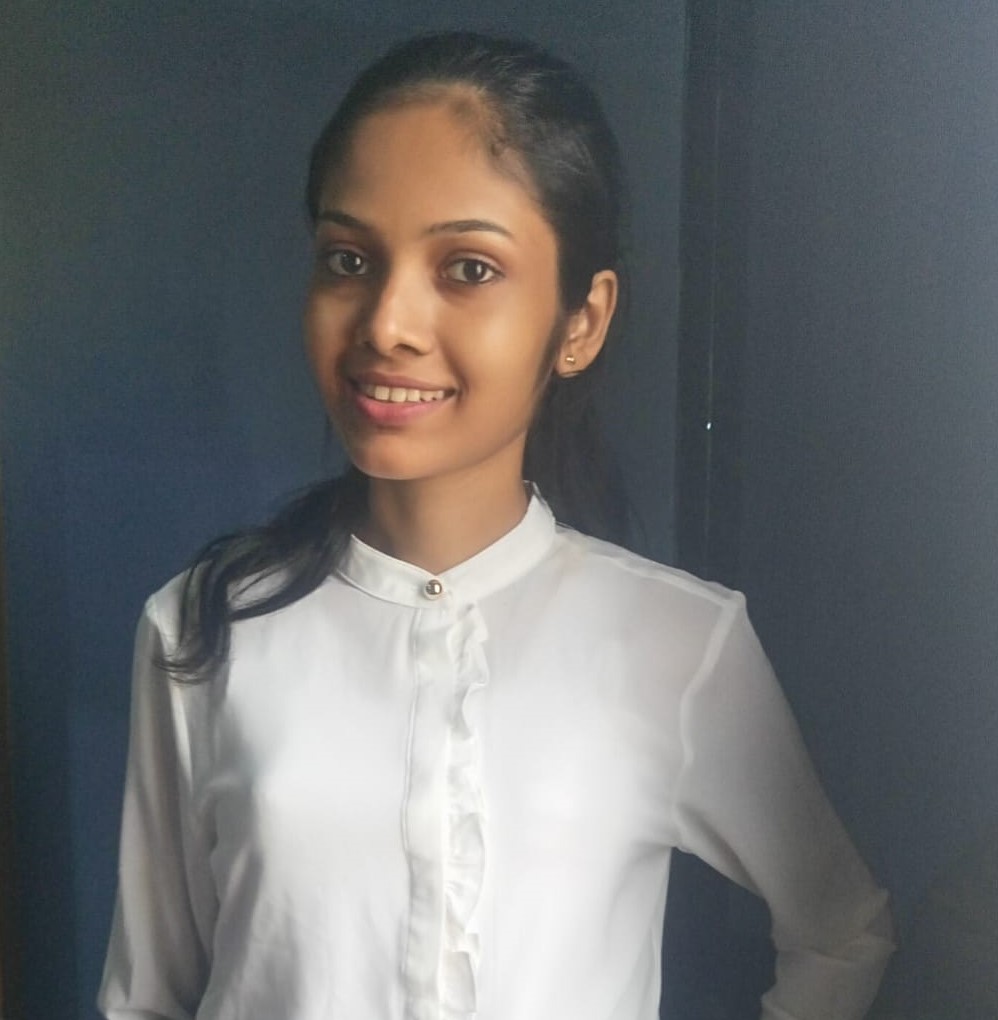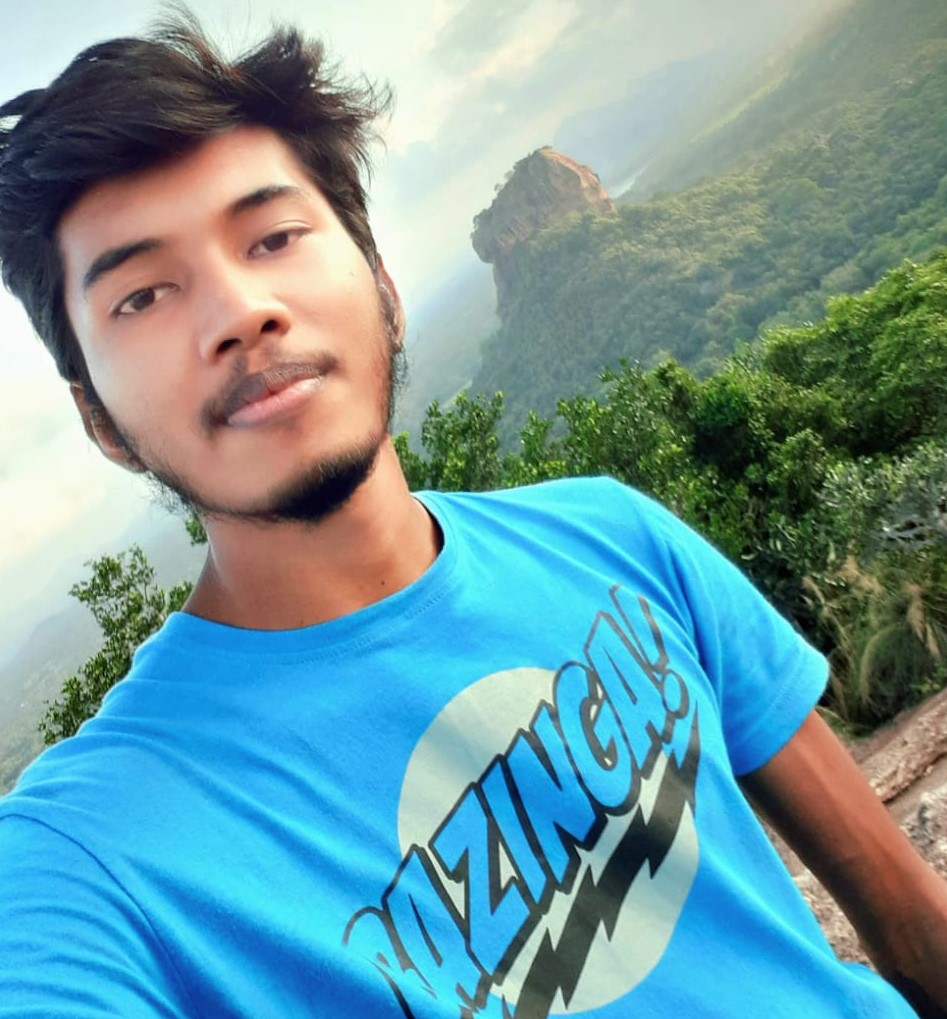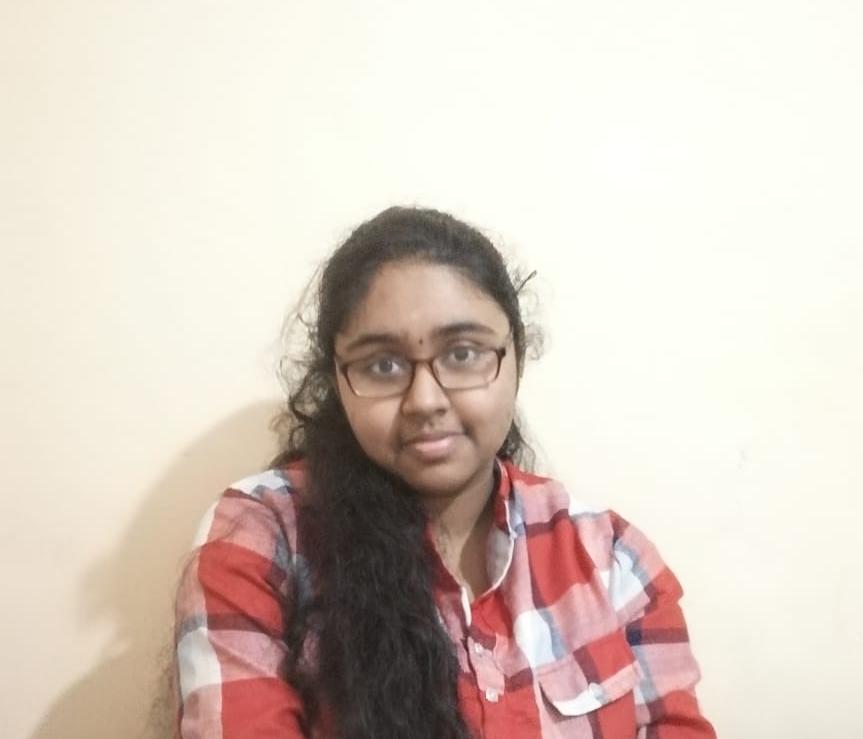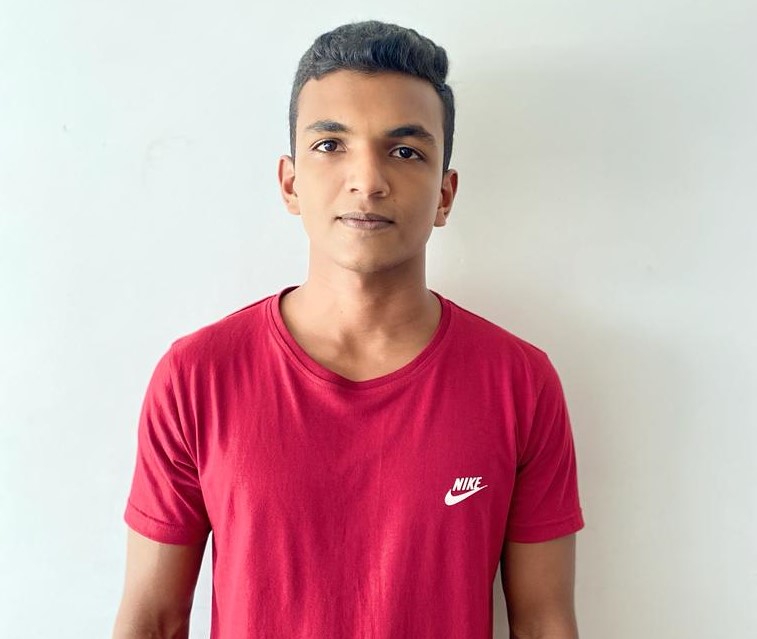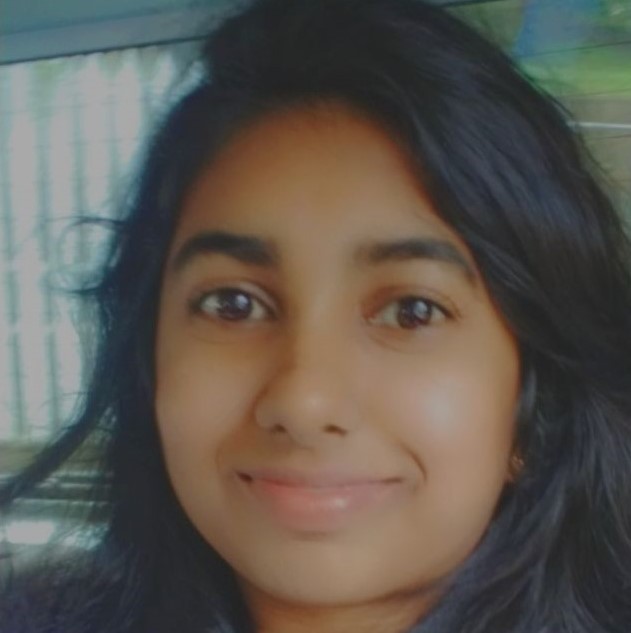 Activities
Under the Moon 2022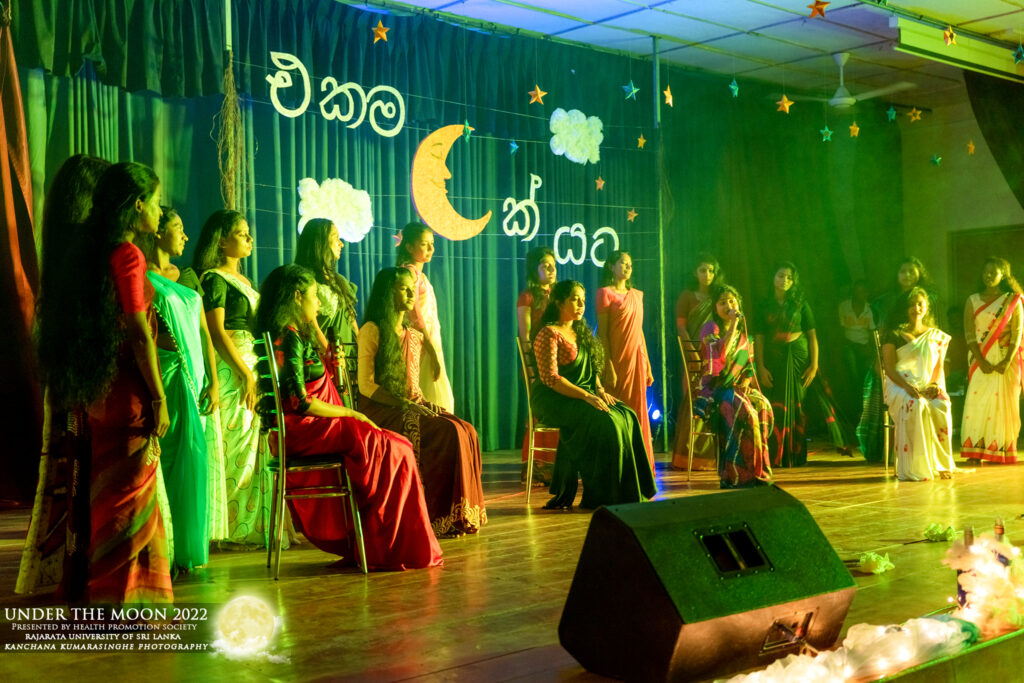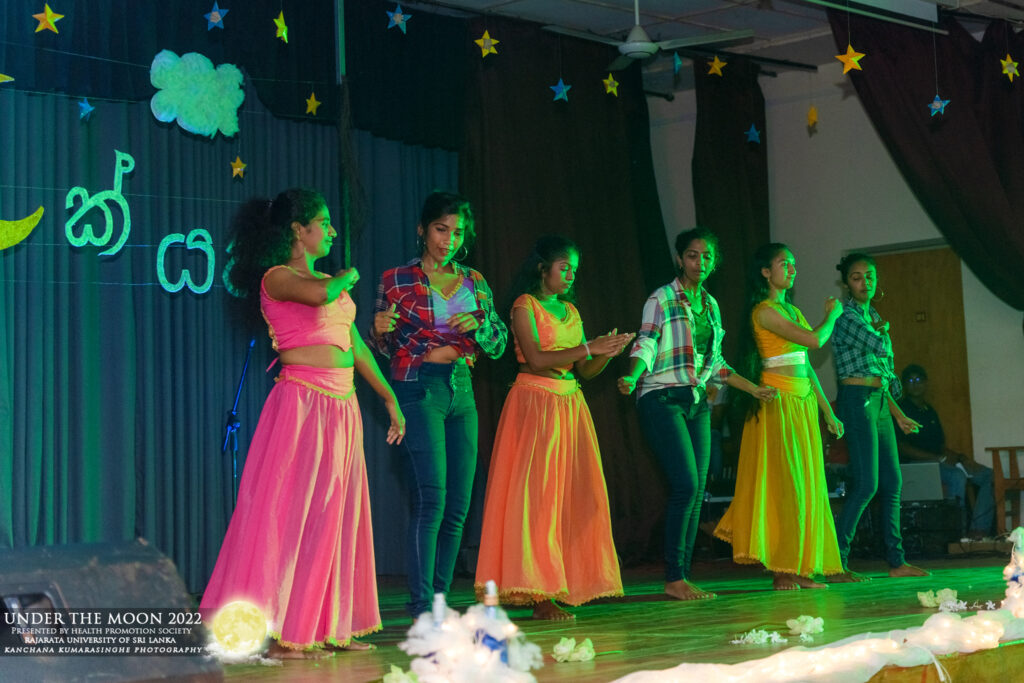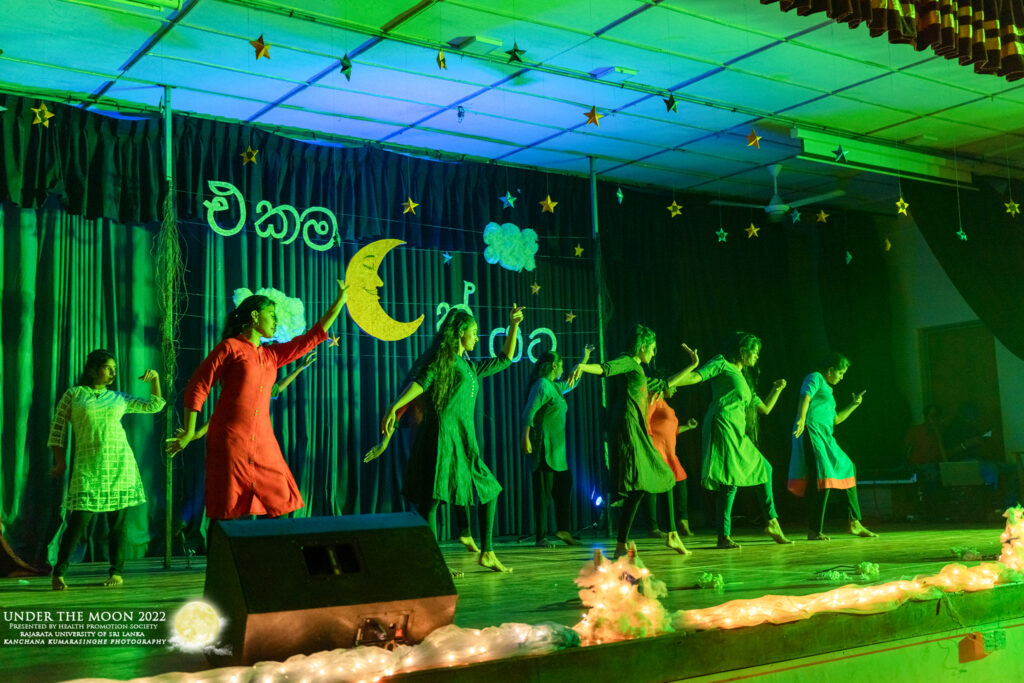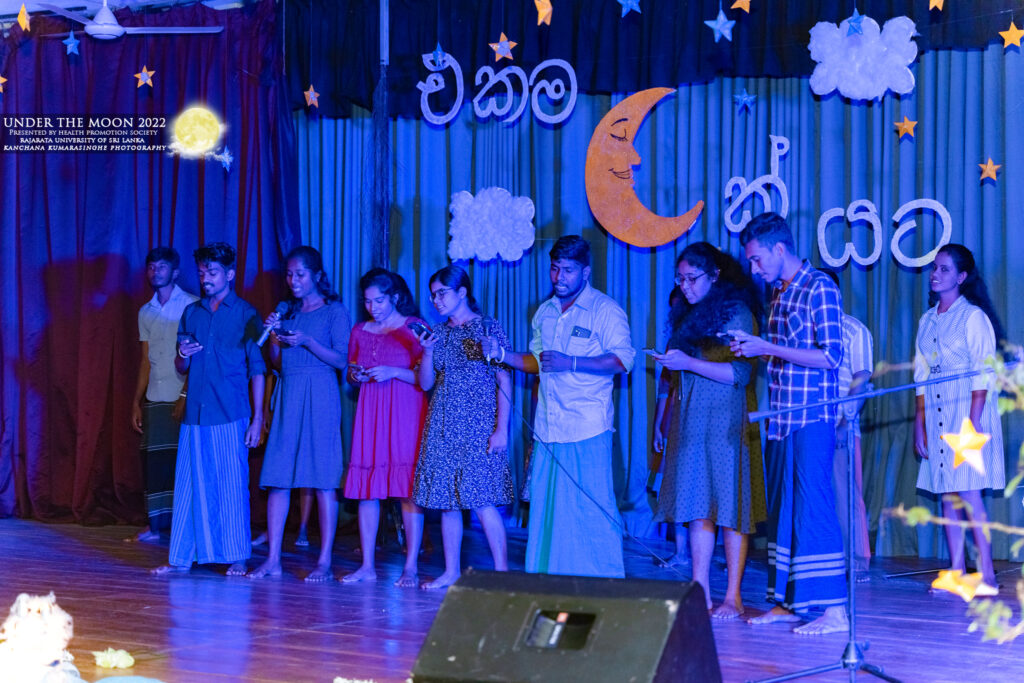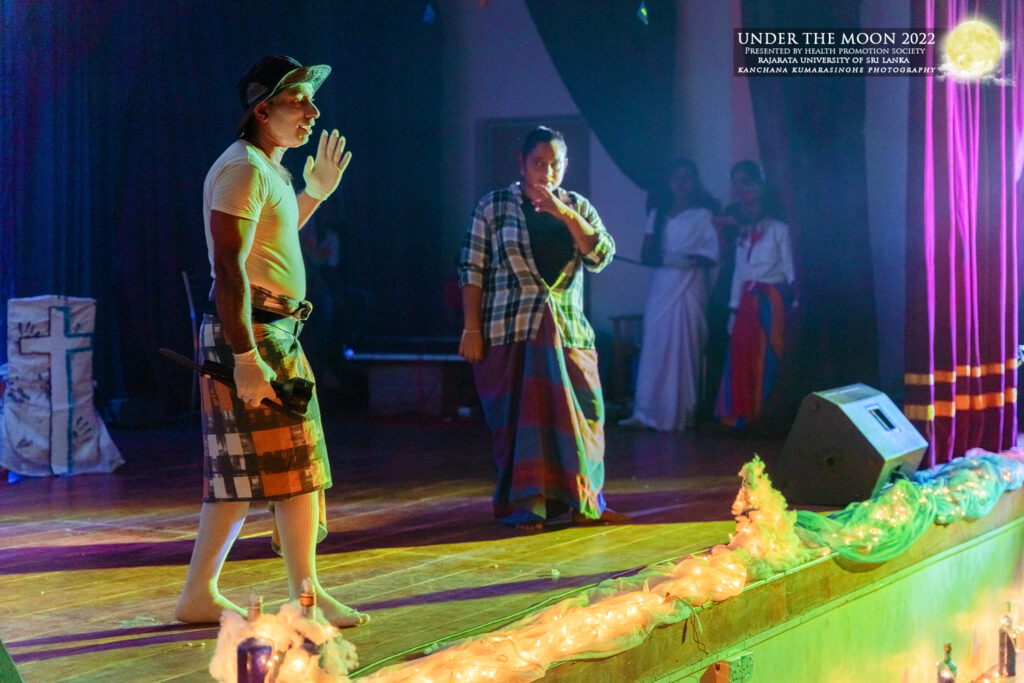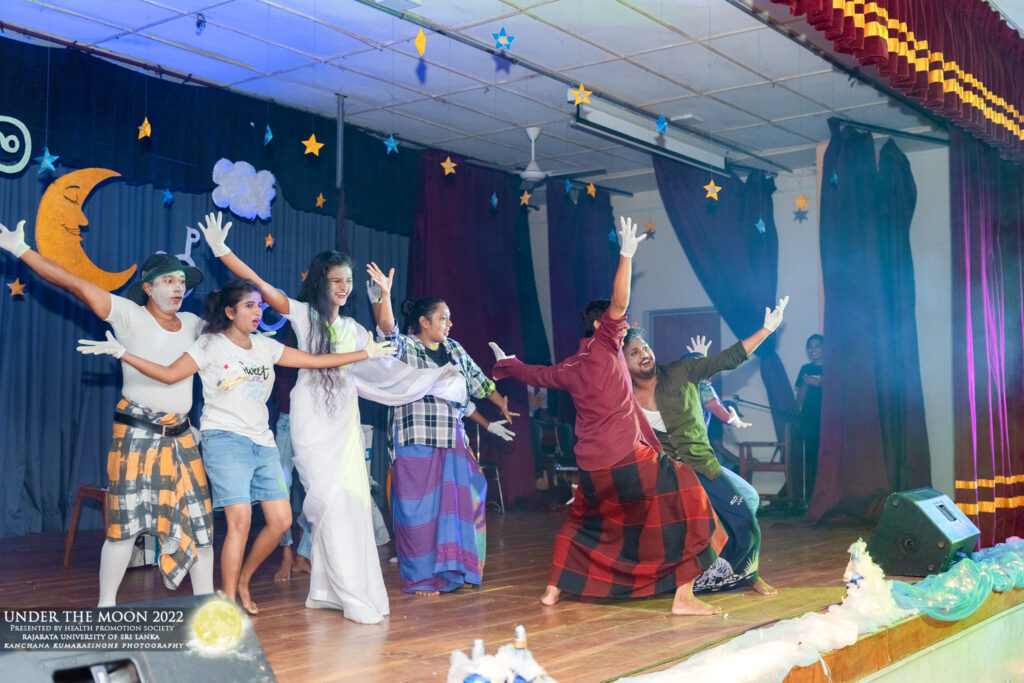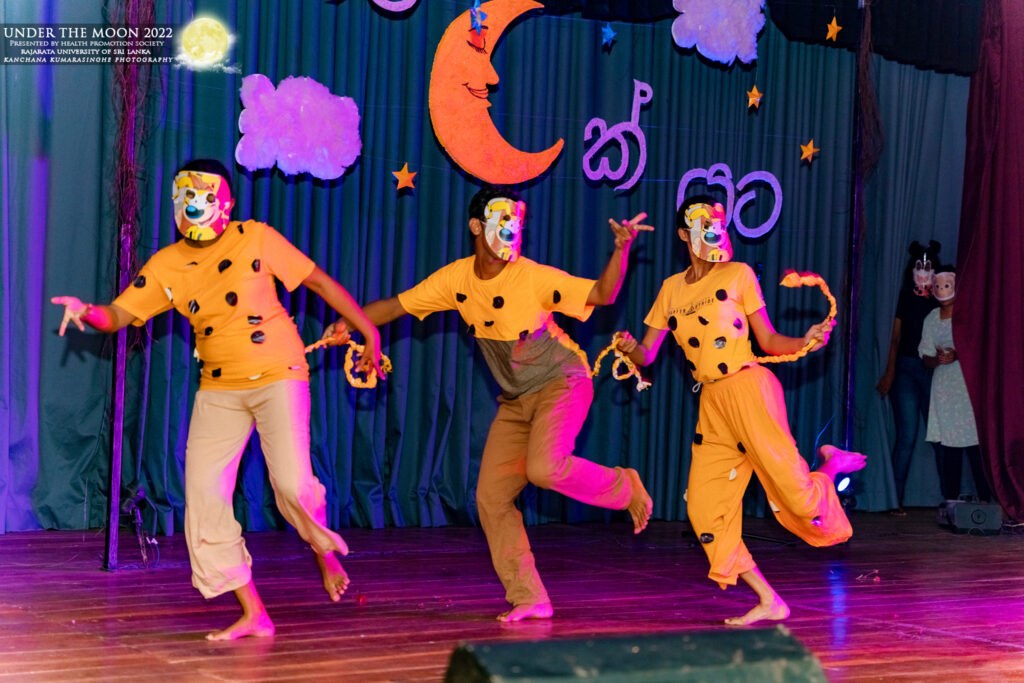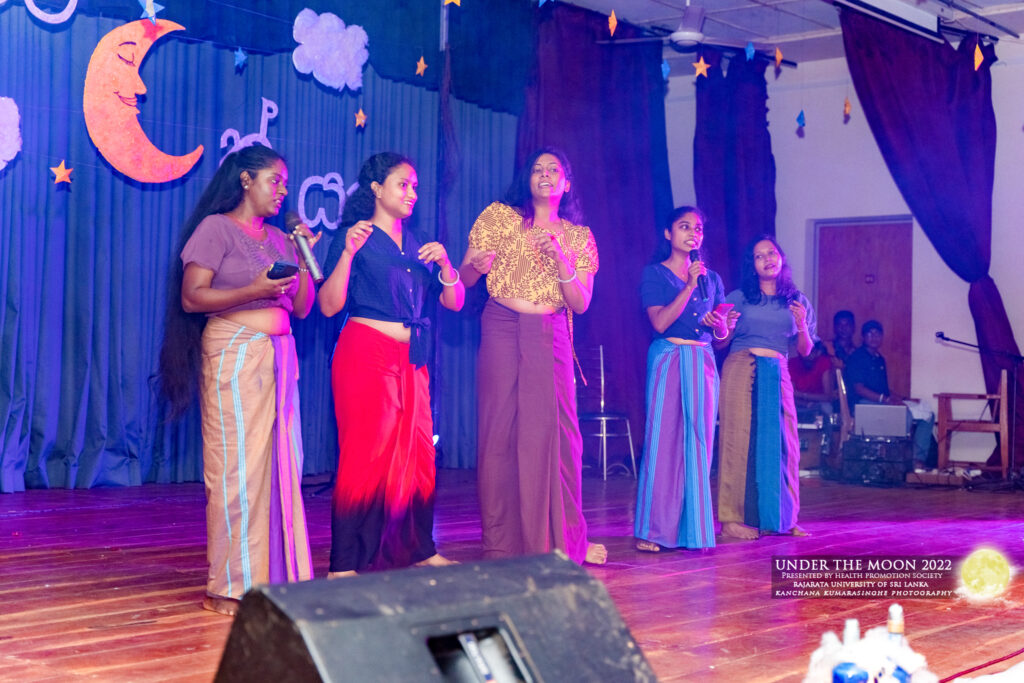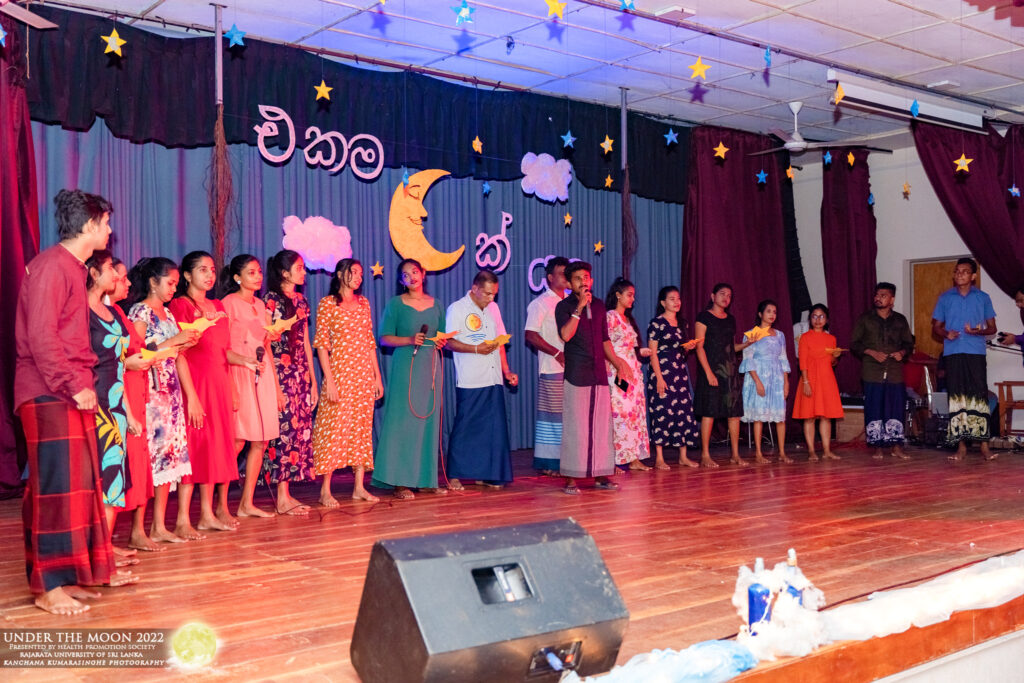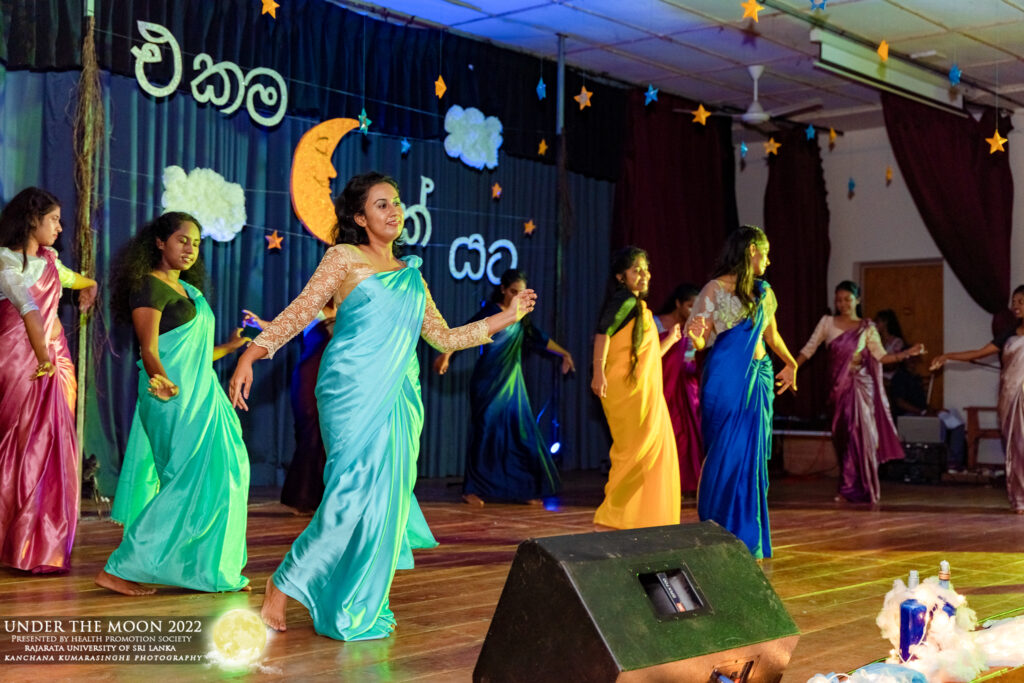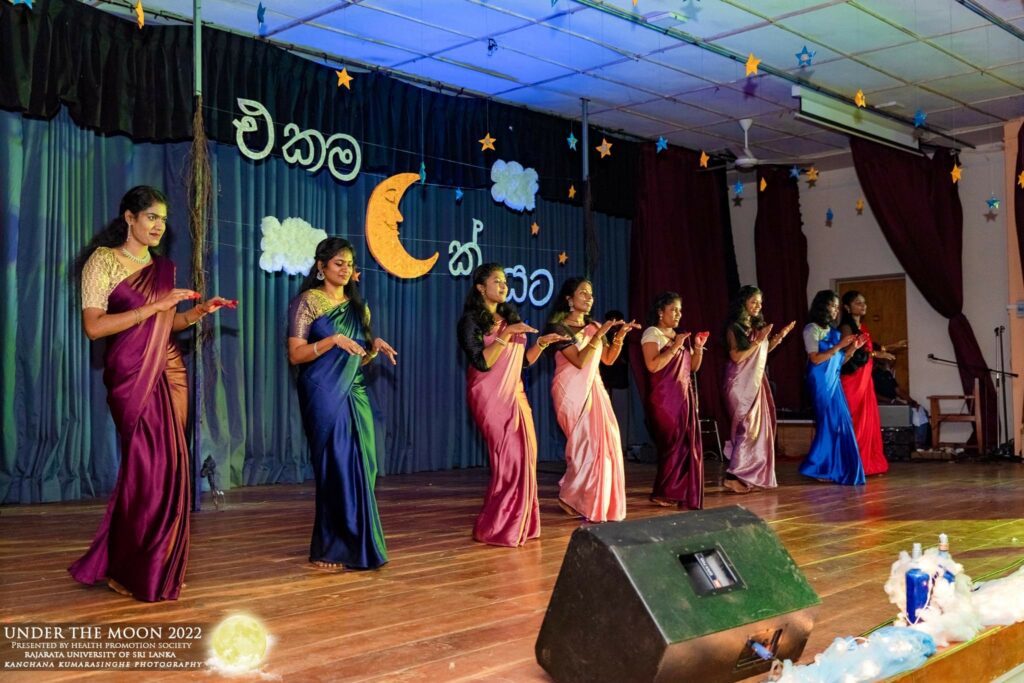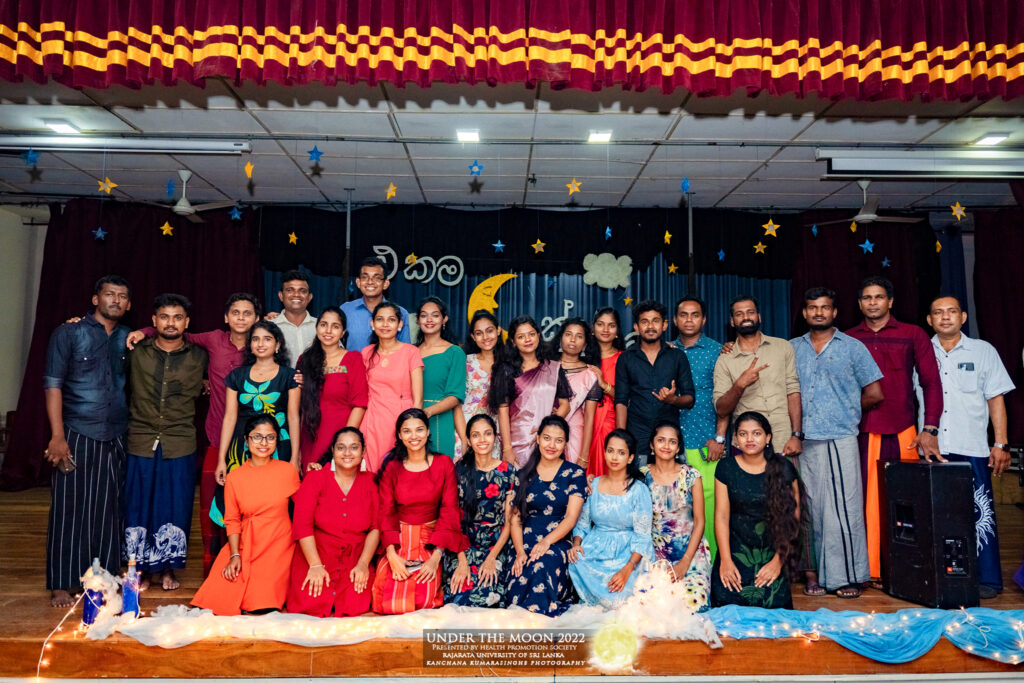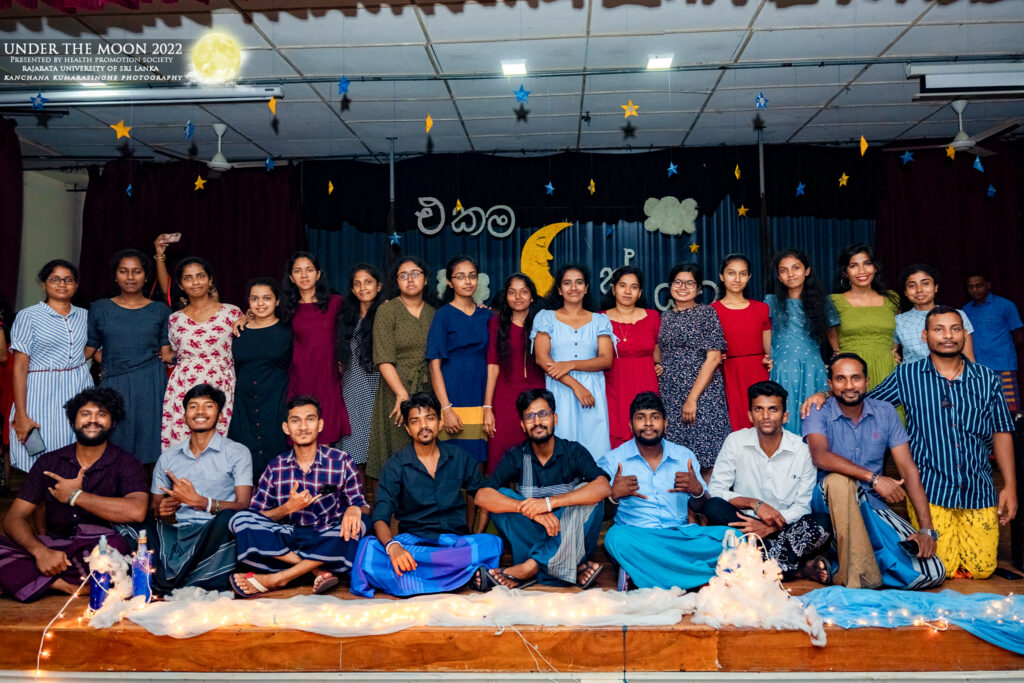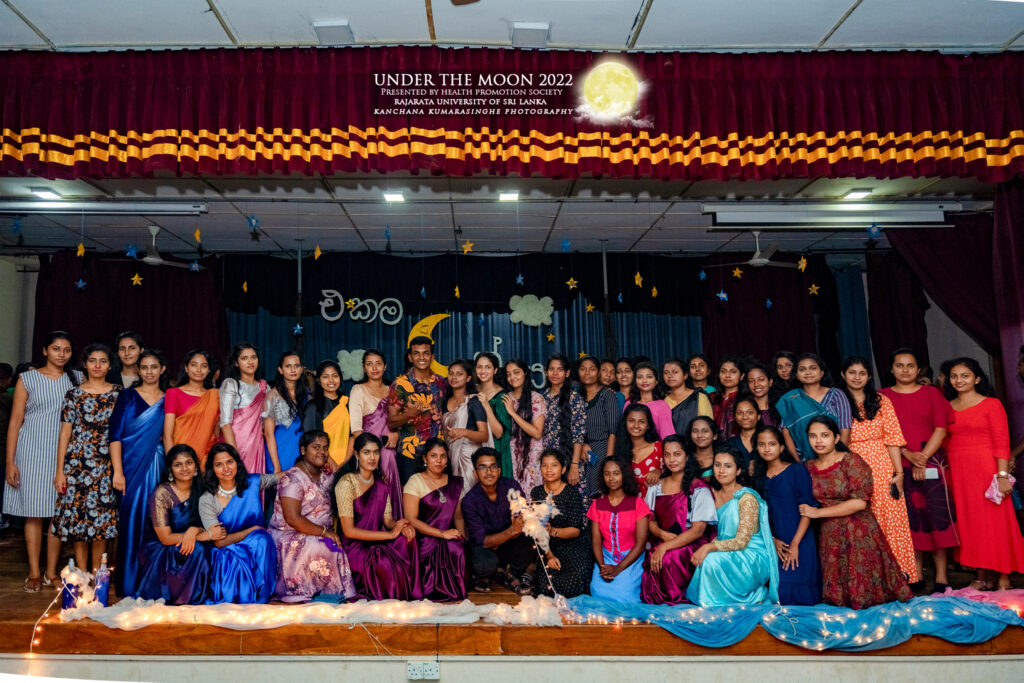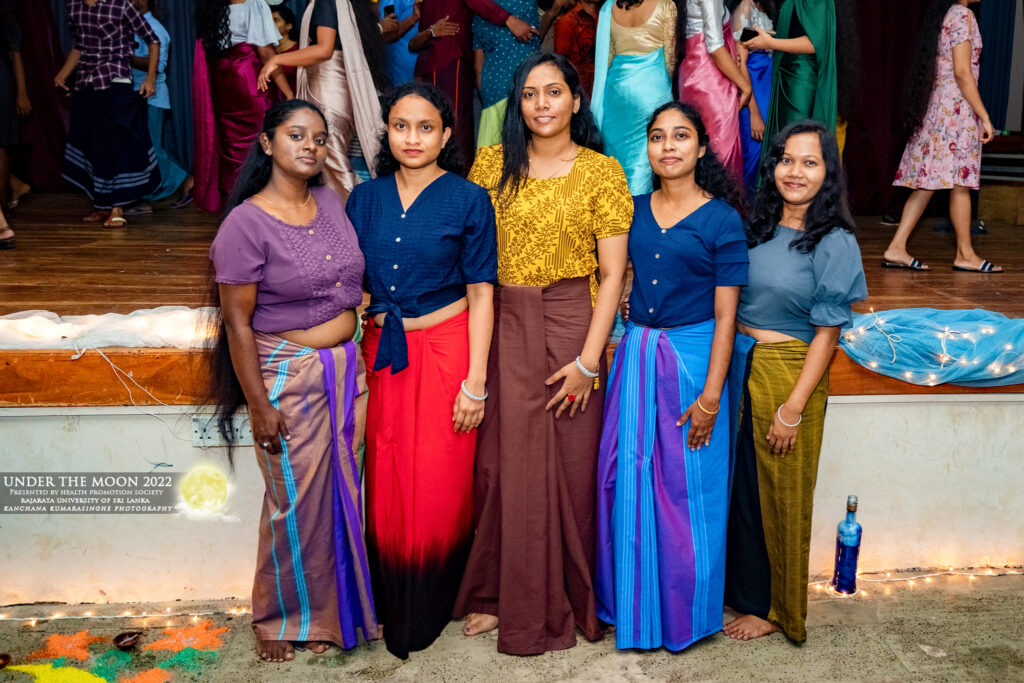 Charity Shop 2022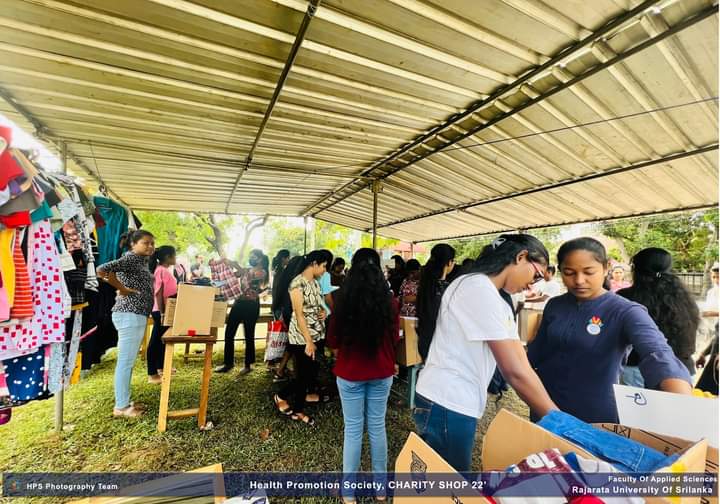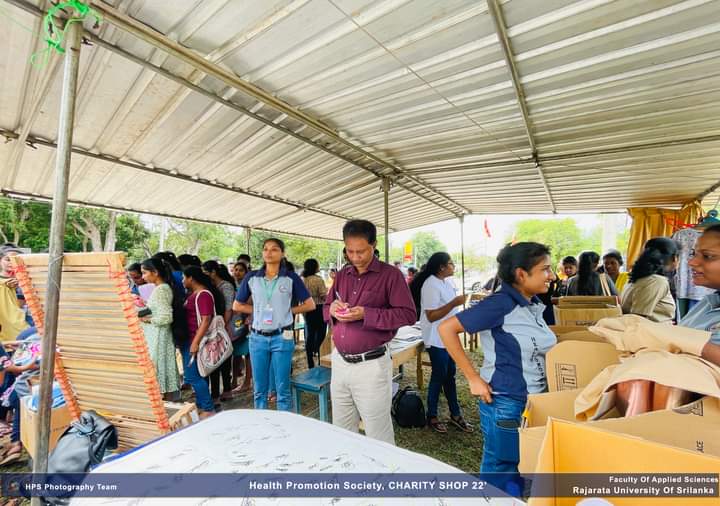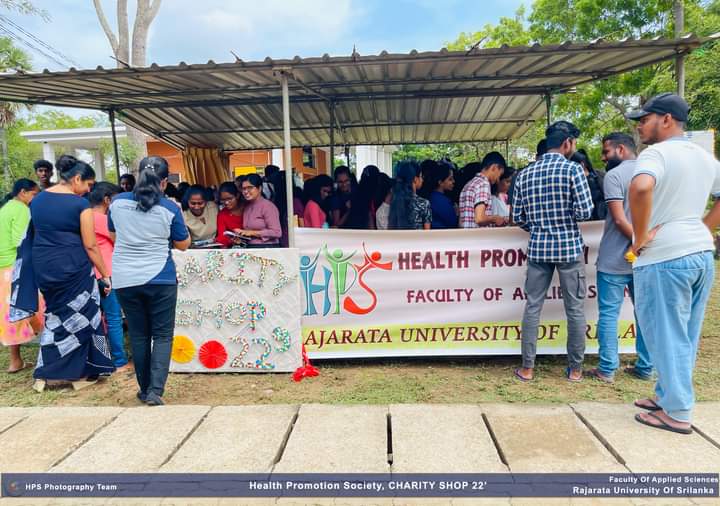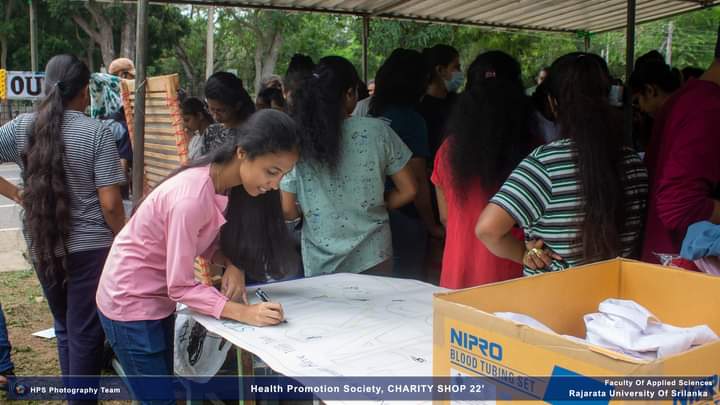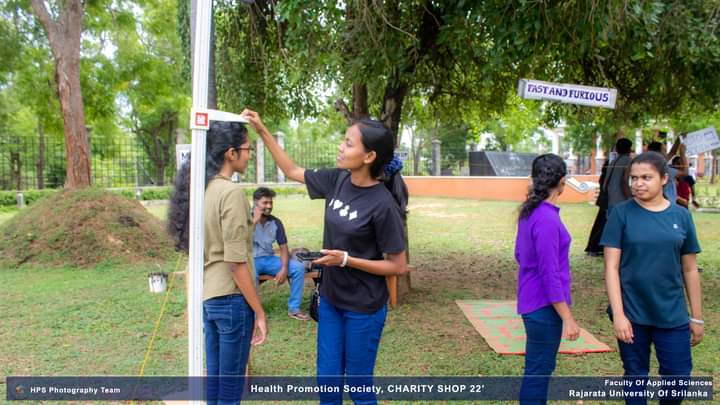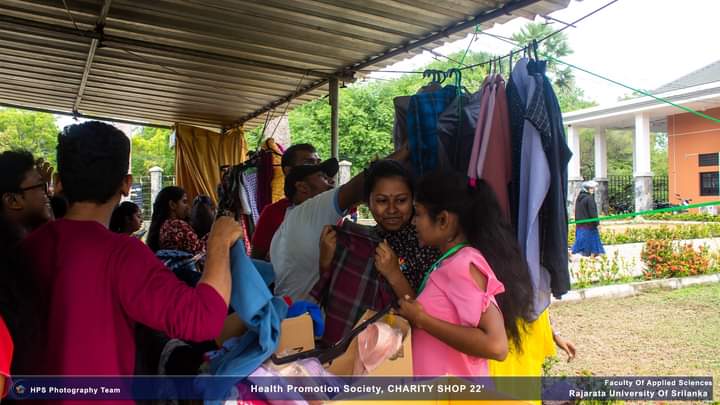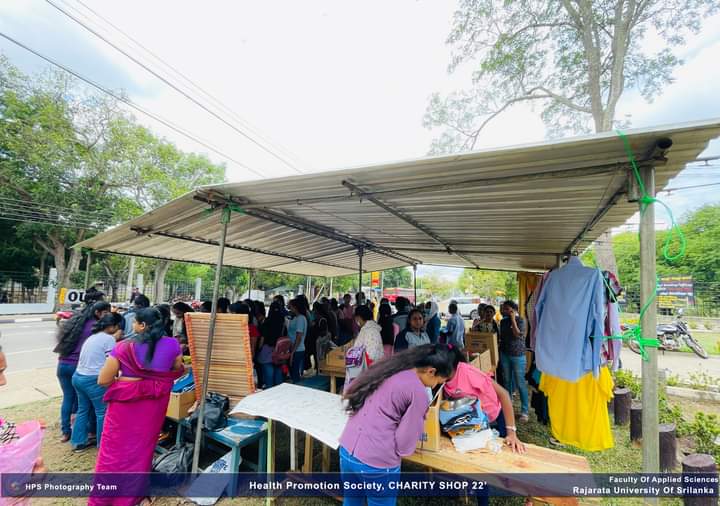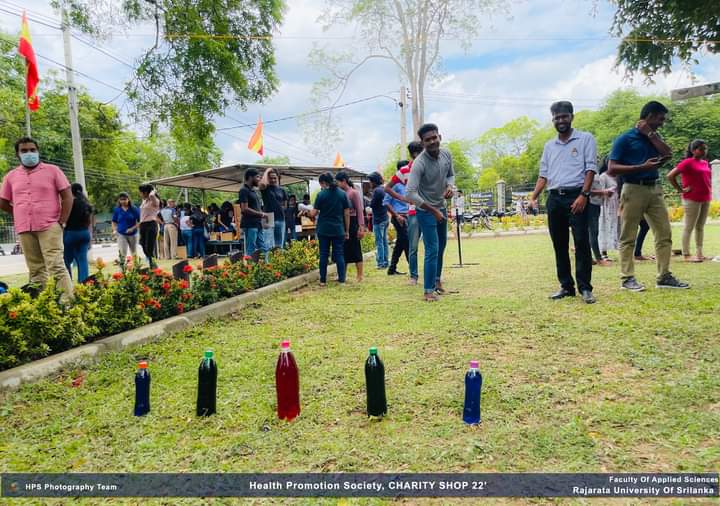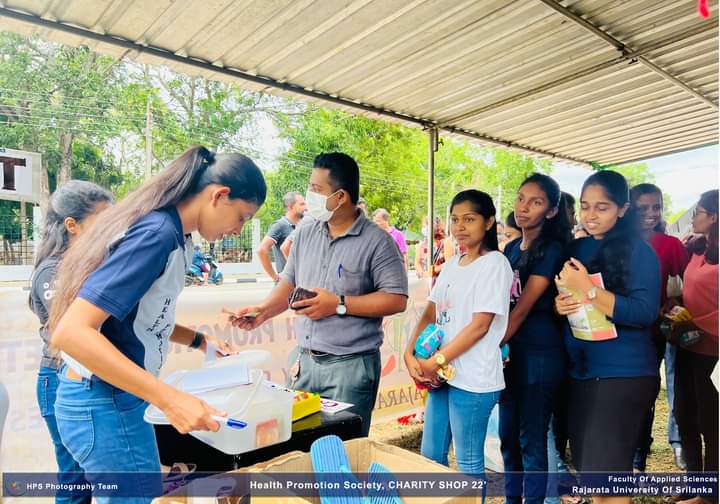 Prana 2021
Creation Competition conducted by the Health Promotion Society, Department of Health Promotion "Prana" was a competition organized by the Health Promotion Society of the Faculty of Applied Sciences focusing "World Suicide Prevention" day. It was an online competition aimed to increase the public awareness on suicide prevention and the theme of this year was "හුස්ම සේ ලෙන්ගතුව". The competition was held in three types as writing poems, inspirational quotes and drawing arts under the given themes: ලැබිය හැකි හොදම සතුට හිතේ සතුටයි, අභියෝග වලට අභියෝගයක් වෙමු, සමාජ මාධය වලට බිලි නොවී ඔබේ දිවියේ තීරණ ගන්නේ කෙසේද? The completion mainly targeted, school students and social media users under two categories; school category and open category. A total of 125 creations were received from both categories and the best six creations were selected. The winners were awarded an e-certificate and a book.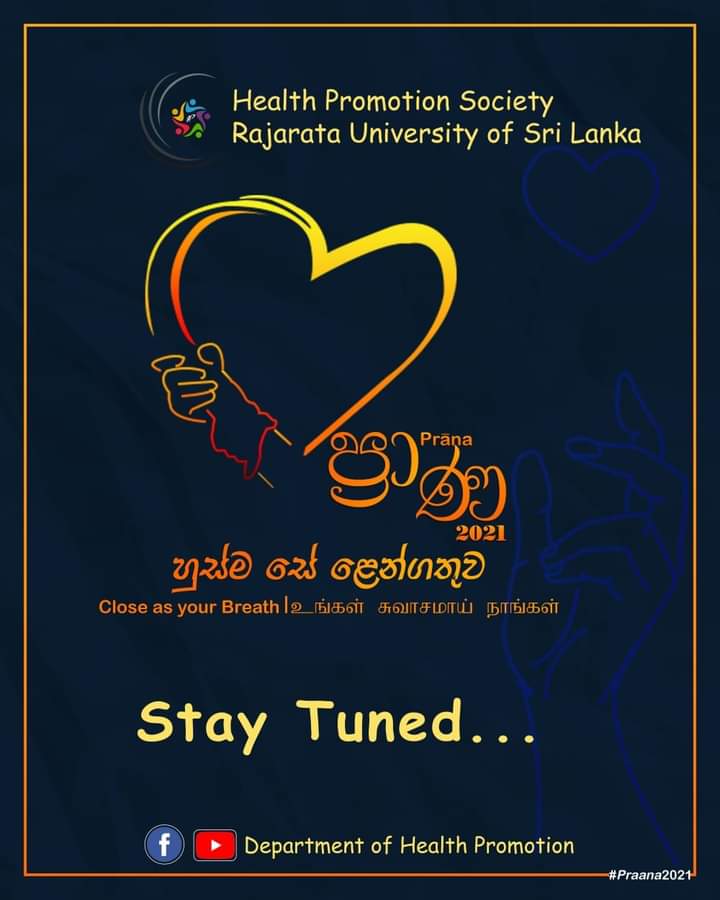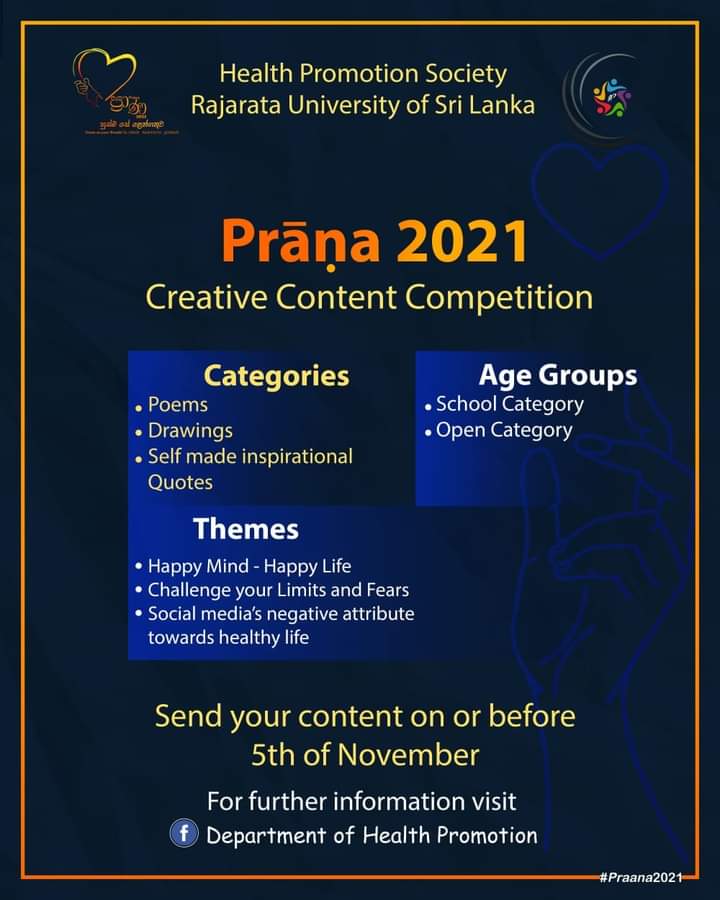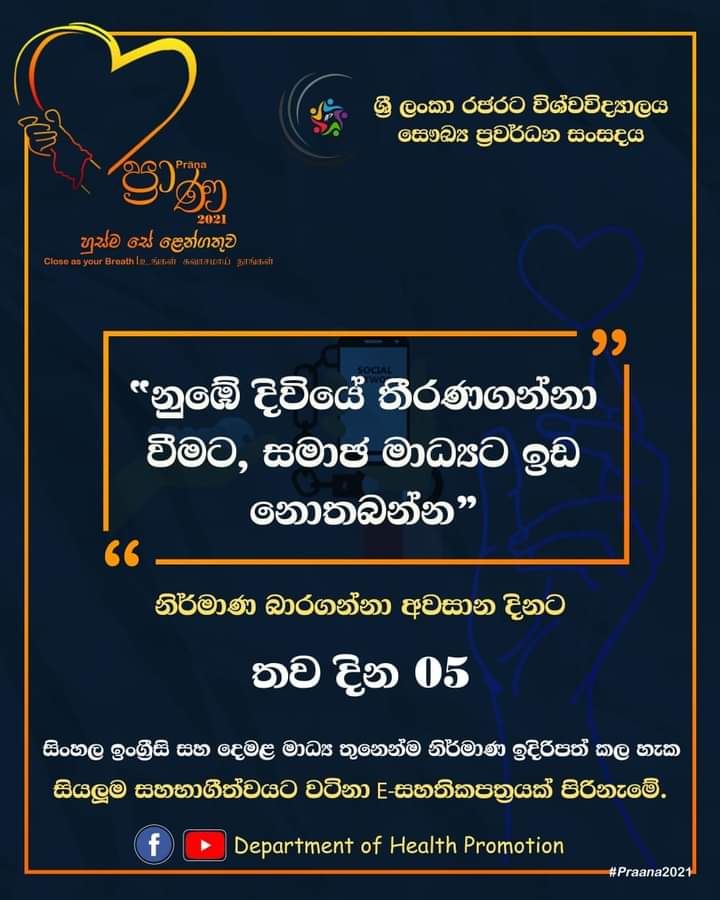 World Health Day 2019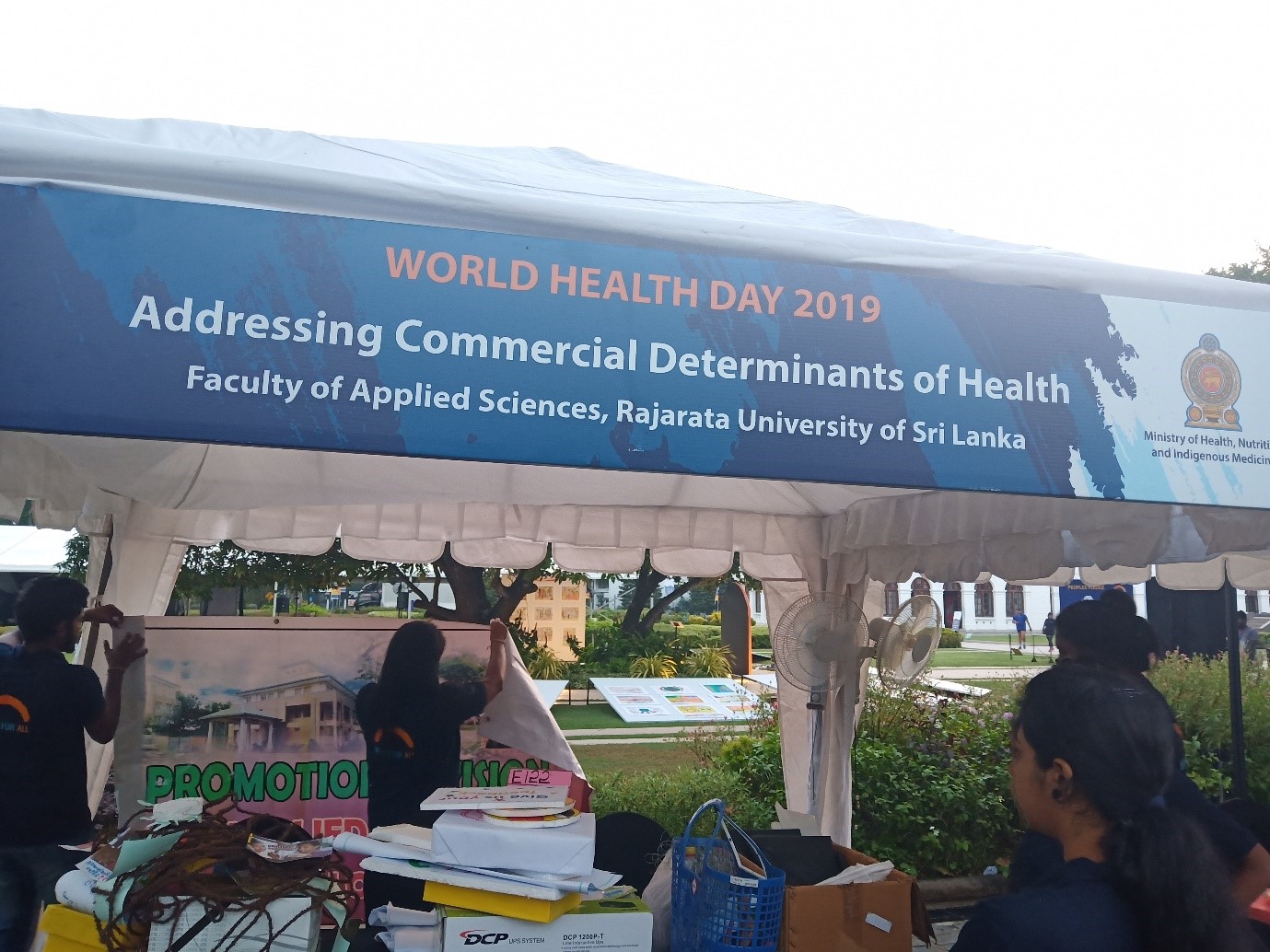 "Under the Moon-2020" Program
Go to the link

Charity Shop 2020 – Fundraising event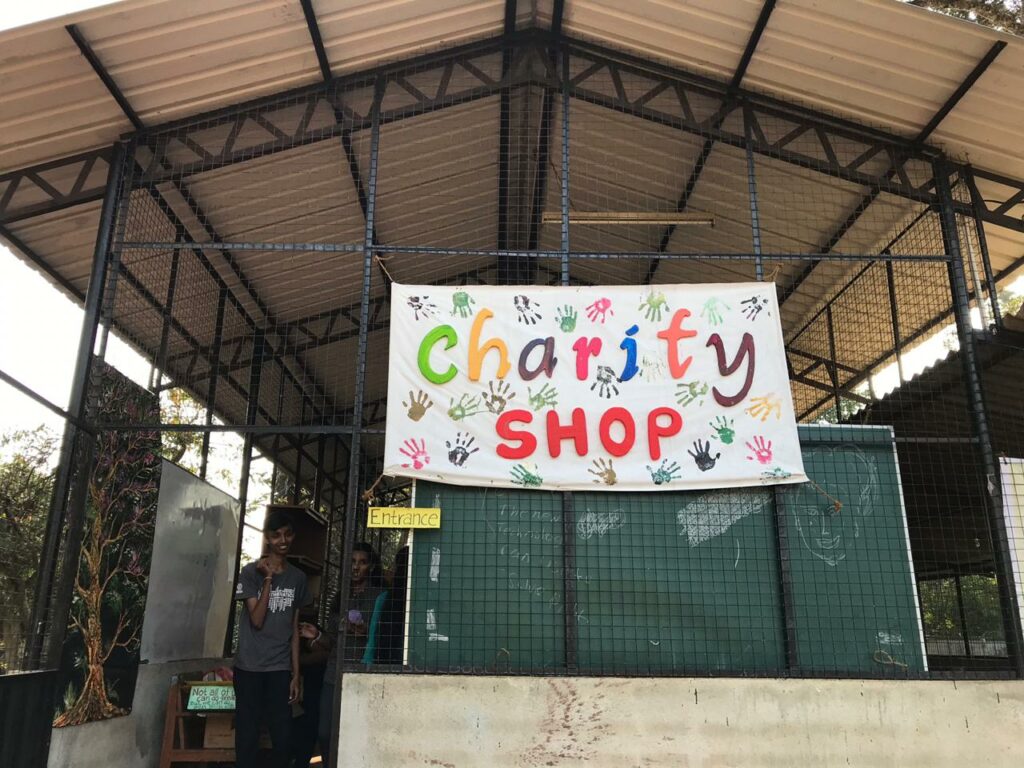 'I Talk' – Breaking barriers to win over the language
The student's society organized a public speech event to improve their language competencies