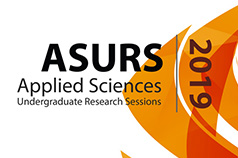 Applied Sciences Undergraduate Research Sessions – 2019
The annual undergraduate research symposium of the faculty of applied sciences, ASURS-2019 was held for the second consecutive year
on 27th of August, 2019.
The program was chaired by Dr. Lalith Senarathna of the department of Health Promotion. The inauguration of the event was marked with the participation of the Vice Chancellor of the University, the Dean of the Faculty of Applied Sciences, and the heads of the departments of the faculty; Biological Sciences, Computing, Health Promotion and Physical Sciences.